Using Every Last Second of Summer Vacation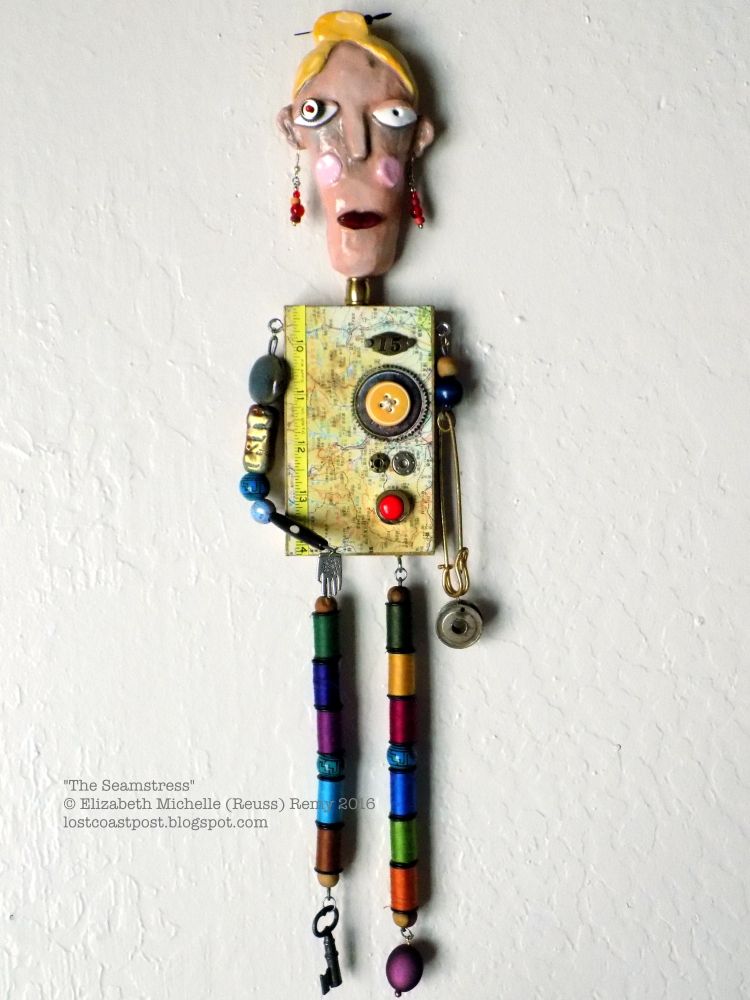 Soon I need to start turning the bulk of my attention to preparing for the new school year; this is the last full week that I can focus almost exclusively on work for Figmenta. It took a while but once I found my groove, the summer days flew by. I have lucked upon a great source for the perfect-sized wood blocks I need to create these "wall dolls;" a good friend with a large collection of lumber is cutting and sanding blocks for me for free. With this fortuitous development, I have decided that my show will feature my assemblage works only. It is a huge departure from hanging paintings for nine years and I'm sure it will take many in the community by surprise. I hope my audience will be as delighted by the final product as I have been in the creation process. I'm confident that I'll come back around to painting; my ideas just need some time to percolate and mature before I approach the paints again.
Meanwhile, I'll keep constructing these characters, trying to get as many done before October as possible. The space I show in is huge. My "Cyborg Relations" are long (approximately 18") but they aren't wide so it will take more than a few pieces to make to wall space look full. The venue (a local furniture store that participates in our monthly art walk) has two levels so I could hang paintings in other parts of the store. However, my town's library offered to host my work on its walls and since the library is a new venue for me, I am going to take the bulk of my painted work there for display. It is always fun to push out into a fresh space that taps into an entirely different audience. The more eyeballs on the work, the more chances for opportunity to knock.
Thank you for your warm encouragement throughout this process! As I start back to work (and thus diversify my art-making again,) my blog content will become more varied. I actually have been doing other art aside from the assemblages but I haven't taken pictures of anything but show pieces this summer.