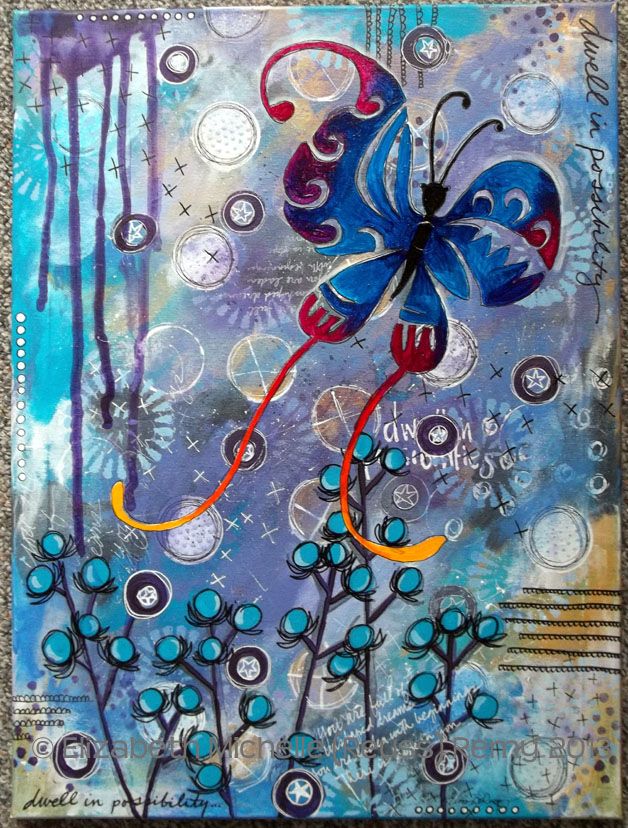 "Dwell in Possibility"; 18x24 inches; acrylics
My painting fever of the last couple of weeks has cooled to normal and I haven't painted in several days. In fact, I've done no art whatsoever. I guess I needed a break after throwing myself at the paint and canvas with wild abandon. As I've said, my impulse to paint comes and goes on a whim so I am hoping I get back in the mood before my show in October. The desire to paint isn't something I've been able to force so now I wait until inspiration strikes again.
I'm also in between journal projects and I have been aimlessly casting about for the next big idea. I know I don't want to start another long-term journal so I've been brainstorming possible themes for a small journal or artist book...so far...zippo. Maybe I'm just burnt out in general. Luckily, a dear art friend is coming to visit this week and I am always deeply inspired by her presence. It's time to refill the well, folks and nothing does that better than a kindred spirit.