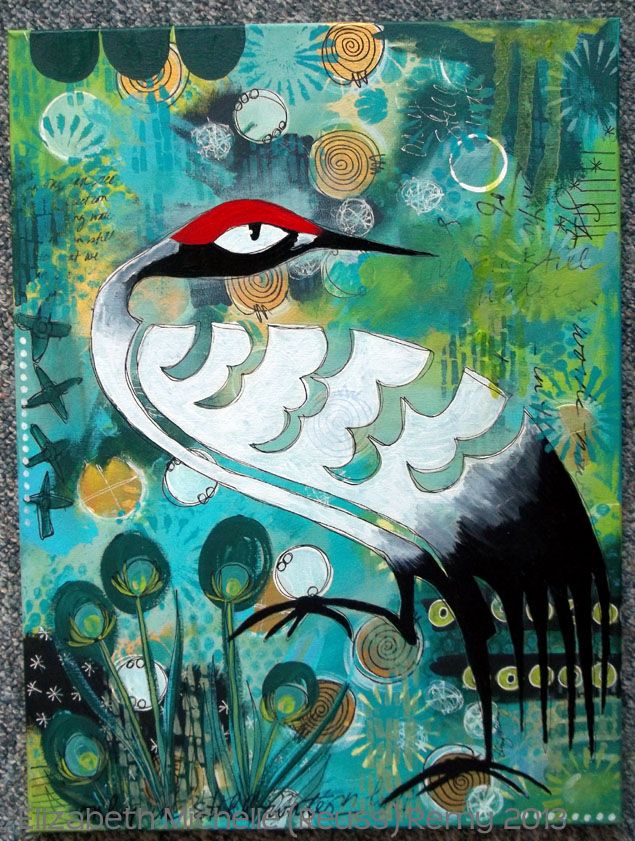 "Only in Still Water"; 18"x24"; acrylics on canvas
It has been at least a year since I've felt so much like painting...maybe more. I am moving into my second week of fevered days at the easel. I feel other projects and challenges crowding my periphery, hoping that I'll notice that I am woefully behind. Right now, however, I just want to paint and so I am temporarily suspending my participation in the 365/2013 project and Index-Card-a-Day. I do so with a smidgen of guilt that is quickly eased by the swish of brush against canvas. As surely as I know my name, I know that painting is calling me right now and I have to be true to that instinct. Will I get back to those challenges? Perhaps yes, perhaps no.
The title of this painting, Only in Still Water, comes from the following Taoist proverb: "No one can see their reflection in running water. It is only in still water that we can see." When I paint, time seems to both stop and slip away faster than ever. I feel it is time to strip away all other distractions and simply give in to the longings of my heart. As I pare down the things that are making demands for my attention, life becomes quieter and my vision clearer. And then I paint some more...