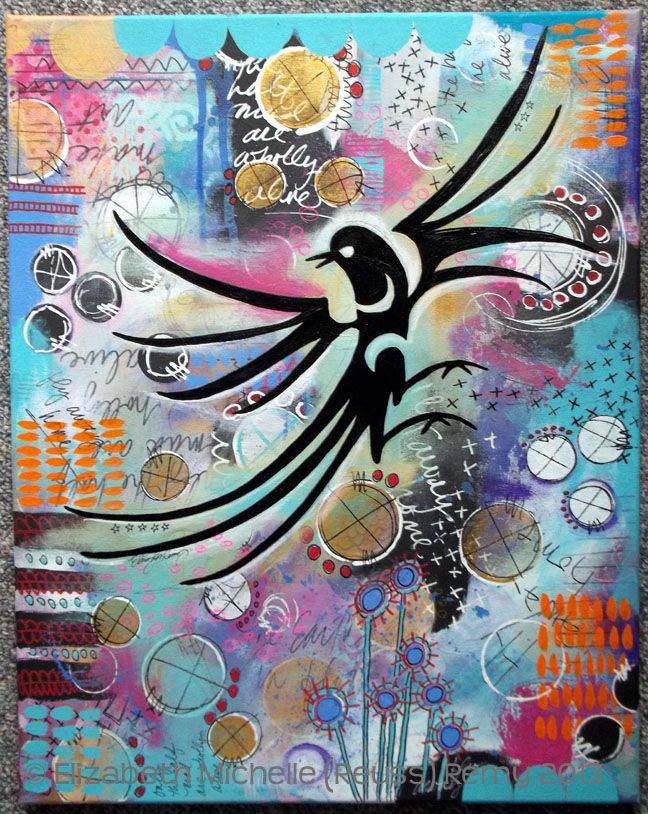 "Only the Half Mad", 22"x28", acrylics on canvas
Most days in the studio tend to be filled with small projects: journaling, softie sewing, index card art, random cartooning and doodling. However, when I get in the mood to paint, I paint like a madwoman for days on end, getting up early and staying up late, taking breaks only for meals and neglecting everything else. This continues until I burn myself out and then I often won't paint again for months.
I've spent the last week in one of those crazy painting moods. I have my biggest show of the year in October and typically I wait until late August, early September to get started. Every year, I vow to start earlier so I have more work to hang (the venue is huge!) This summer, I am actually following through on that pledge! This is one of six paintings I completed last week (at a rate of one a day!) I'm behind on everything else: daily journaling, the index card challenge, mail art exchanges...right now, I am consumed by the urge to apply paint to canvas.