Summer Softie Sewing
For those new here (or as a reminder to old friends,) I teach art to middle through high school students on Fridays throughout the school year. I am blessed to be able to teach at a small charter school where I can completely design my own classes. This year, I introduced a new class called "Softies: Design & Construction" and it was wildly popular. It was quite a challenge for me to teach 20 students how to sew all at the same time but we managed and the resulting creations were absolutely darling. I loved watching the students hug their completed softies and listening to the marvelously inventive stories behind their creations.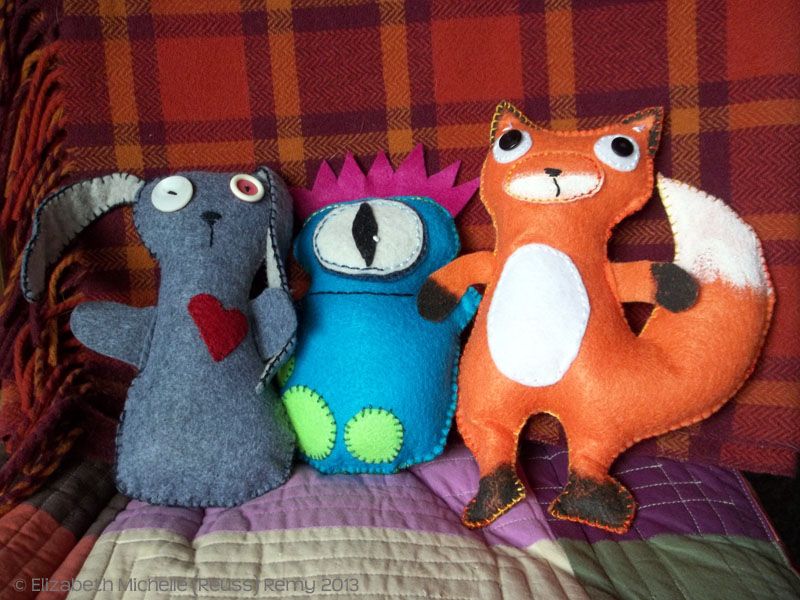 Since I find myself with a wealth of free time now that summer break is here, I am in the process of revamping and freshening up my curriculum. That includes making new samples to show! As I practice my cartooning (in anticipation of teaching that again this fall as well), I have developed a bunch of new ideas for softies so I've been sewing up a wee menagerie of critters and creatures.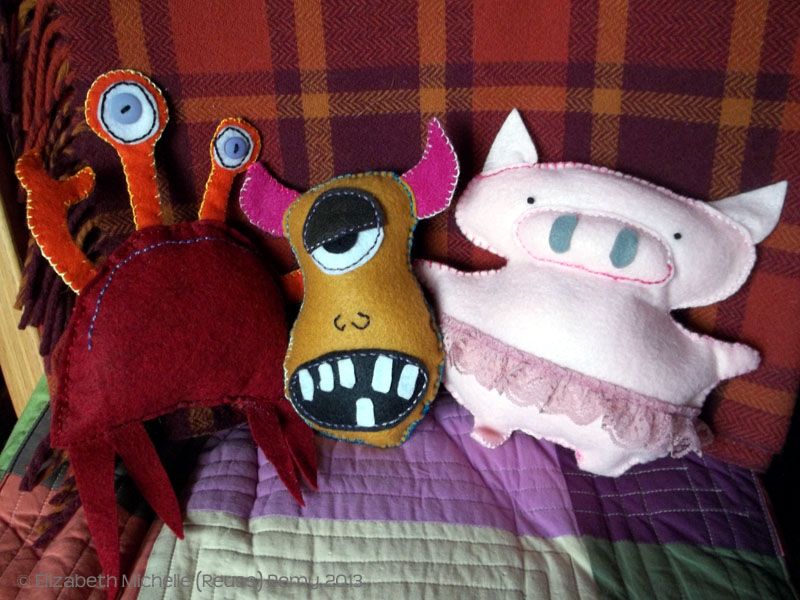 These are really a three-dimensional extension of my cartooning and illustration work and I enjoy the challenge of taking a doodle from paper to felt. Once I get going on these, I find it very, very hard to stop. I usually make monsters but I think my favorites in this group are the softies inspired by real animals.
P.S. Mr. Marley Bear loves it when I sew since the studio table becomes covered in all sorts of soft things upon which taking a nap is required. Stitch by stitch, I work on projects, soothed by the handwork and the Bear's gentle snores.