Fly Away Home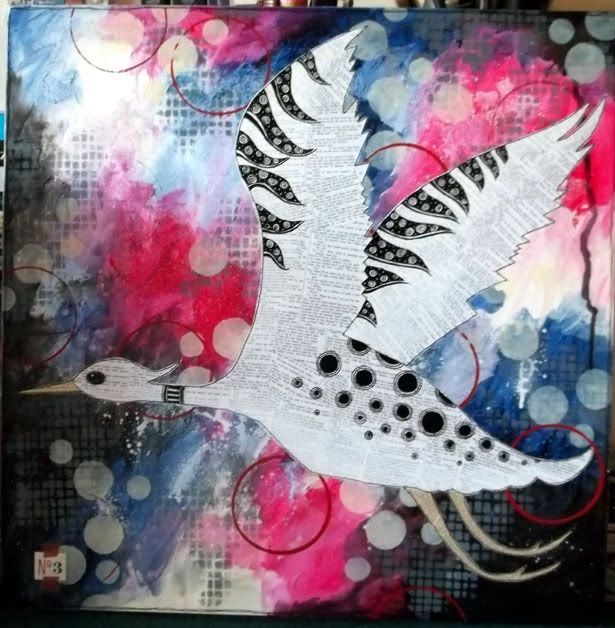 mixed media on canvas; 24" x 24"
Frantic work continues on canvases for my latest show due to hang October 1st. I have about 15 pieces to complete in 12 days so from now, until I have to load the work into the car, I'll have my head down in the studio trying to get things done.
I try not to play favorites with my work but I seriously love how this flying egret turned out. For some reason, I always throw a couple red, black, and white pieces into my mostly rainbow-colored show and they are typically the first to sell. (I'm currently having a love affair with Payne's gray so there's a splash or two of that in this piece.) I'll have a hard time letting go of this one.