Another Birdie Lands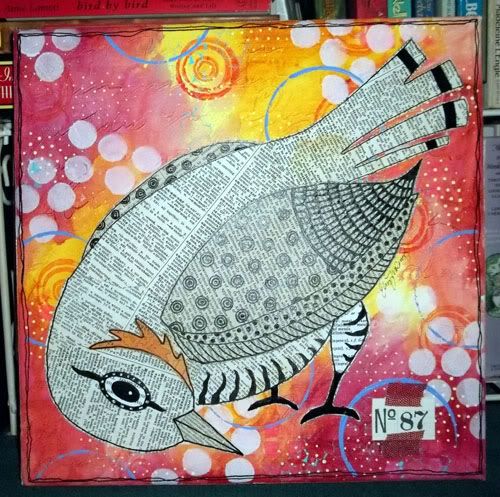 The last couple of days I've been stuck in that peculiar sort of whirlwind in which I am spinning so fast that I'm actually standing still. There is so very much to do in such a limited amount of time and the overwhelming-ness of it all has me frozen in place. I'm doing a lot of backgrounds and some sporadic journaling but other than that, I'm not getting much done. I wake up with a head full of intent but I've been derailed by a series of appointments as I try to get those out of the way before school starts up. Ah well...it will all settle down in a bit and I'll take a deep breath and wonder what all my fuss was about.
This is the second bird canvas that I finished this past weekend...only now getting around to posting it. This particular bird is on a 12 by 12-inch canvas.