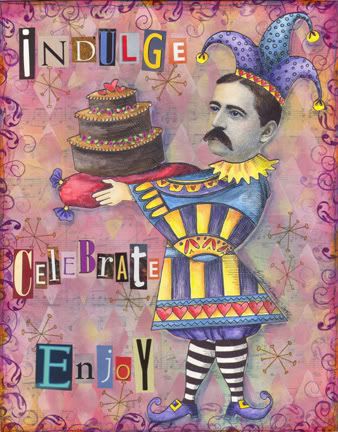 The stars and planets are aligning this week, folks! Not only is this my birthday week but this post right here is my 300th and I say it is time to celebrate! Beginning tomorrow and continuing through Friday, look for a giveaway every day here at Lost Coast Post, the little blog that could.
It has taken me a bit over five years to hit 300 posts (and maybe, just maybe, I'll hit 100 followers this week.) There have been a lot of ups & downs and I still face obstacles to blogging every single day. Yet this small corner of the vast Internet that I claim as my own has grown on me and I am more excited each and every day by the potential of this space.
Thank you to everyone who takes the time to stop in, even when it seems like I've pulled up stakes. Thank you for your sweet support and racuous cheering section; I couldn't have done it without you. I sincerely hope that you all will join me for 300 more!
Now will someone please toss the virtual confetti so we can get this party started!?