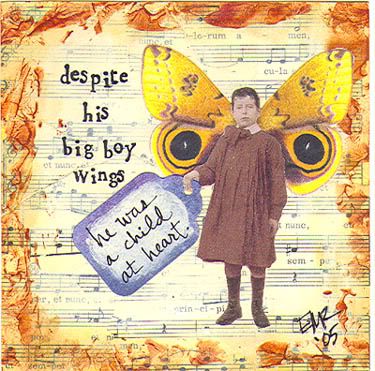 Handing sharp instruments to squirrely students does not have to spell "B-L-O-O-D-S-H-E-D" and in fact, can result in cleverness and creativity galore.

Handing sharp instruments to said squirrels DOES mean much worry and sweating and stern guidance.

While classroom chaos does not occur in carving class, it DOES erupt during a lesson on paper folding...go figure!

Perhaps having 45 students fold and race paper airplanes was not the best idea if the goal was a soft, reserved, dignified lesson plan on origami.

It was really fun watching the middle school monkeys and their creativity take flight, no matter how chaotic the air space.

Spending a lot of time working small can result in a nearly wild urge to work HUGE!

Large, prestretched canvases cost as much as dinner at a nice restaurant. Box mac & cheese it is for me!